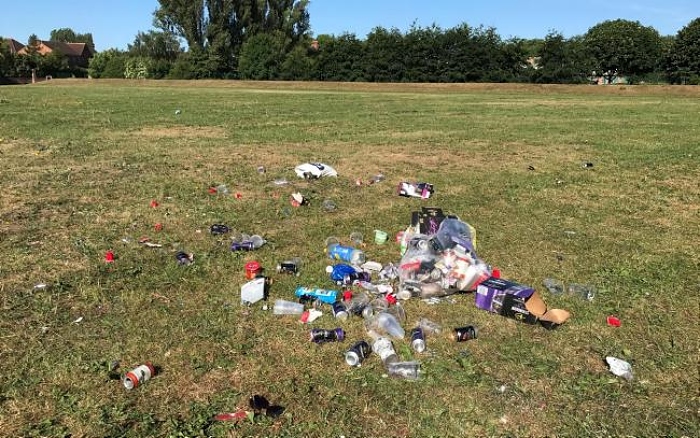 The leader of a Nantwich litter picking group says scenes like these are becoming all too common, writes Hannah Youds.
And mounting debris and rubbish dumped by people has prompted Nantwich Litter action to issue a plea for help – despite already having 106 members.
Patrick Robinson, who leads the group, said littering and fly tipping has been an issue in the town for a while.
And fears are that pandemic lockdowns are only making it worse as more people venture outside for walks.
Patrick, a resident in the area for over 20 years, formed Nantwich Litter Action just last year in response to '"he awful state of the local streets".
He said: "At 5am it looks lovely, but afterwards it is an all-day mayhem and this happened before lockdown arrived in March, too.
"Now, it is common to find at peak times overloaded areas of litter on the ground blowing around."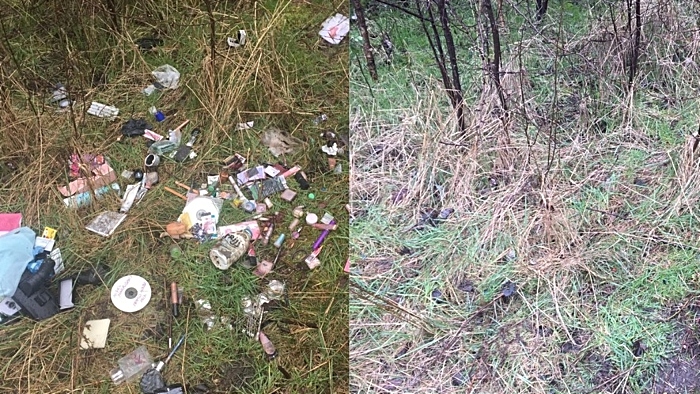 Some areas the group covers includes country lanes, coppices, back alleys, residential streets, river edges and car park shrub areas.
"We find most litter is discarded from moving vehicles," he added.
"The hedgerows are full of cans, bottles and takeaway boxes, some have been lying there for years."
Patrick said the group has filled and collected more than 800 bags of rubbish and with more awareness and help from volunteers, they can reach their goal of 1,000 bags collected in a year.
The group is currently 191 bags away from this goal.
"Sadly, only 20 of our members regularly pick, which is a shame as to pick it can be merely a 30 second job, grabbing a couple of items of street litter and picking for around 30 minutes to an hour.
"We are looking to double the membership so we can fully cover the new areas of housing that seem to be close to the canals, riverside and rural areas.
"With more residents comes more litter, and given we now need to spend more time outside, this is a constant battle keeping everywhere in the town tidy.
"A successful town means a better quality of life for all," he added.
The group is looking for a larger audience and would like more children and families to get involved.
If you're interest in becoming a member, you can find out more by joining their Facebook group Nantwich Litter Action.