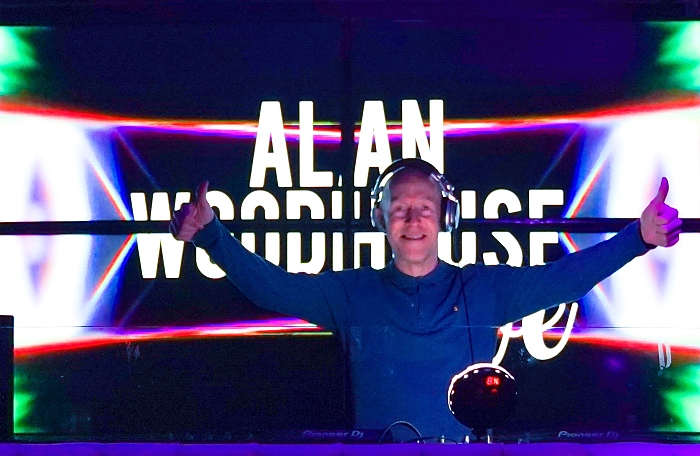 Community-spirited Nantwich DJ Alan Woodhouse is helping boost the spirits of his fans with live online performances during the pandemic, writes Jonathan White.
Alan has streamed more than 70 hours of free live music from his house in Nantwich to people all around the world via Facebook and PlayDJ.TV.
And his latest online-only gigs have been broadcast live from the state-of-the-art DJ booth in the Retro room at 'Studio Nantwich' on Castle Street in Nantwich.
On the last two Fridays, Alan played a range of house, disco, and old skool during his two-hour set, which was broadcast online to the world via PlayDJ.TV.
Studio Nantwich is owned by his brother Nigel Woodhouse, who allowed him to use his DJ booth for the gig.
It is hoped the night-time economy in Nantwich will reopen in the coming months as the country slowly emerges from the pandemic.
Alan said: "During the livestreams, myself and Nigel thought it would be great idea to use the Club's DJ booth, instead of my spare room, so we have just given it a go.
"It was brilliant to be back in the Studio Nantwich nightclub, and quite different when the venue is empty.
"It was a great opportunity to play at this venue, within which many local people have spent many nights.
"We may do more streams from the club, as the lockdown starts to ease, and venue's start to reopen again."
Nigel, director of operations at Studio Nantwich, said: "It was great to see all our equipment switched on and used again.
"My brother Alan is a big lover of music and it has been great to see him doing his music led broadcasts from his house and it was the obvious continuation to do it live in the club.
"It was good to hear the music on in the Studio which has been pretty silent over the last year.
"We are hopeful that one day soon we will be inviting the people of Nantwich, Crewe and surrounding areas back in and ready to dance to a long list of events we have planned."
For further information visit Facebook https://www.facebook.com/alan.woodhouse.5 and PlayDJ.TV https://www.playdj.tv/AlanWoodhouse