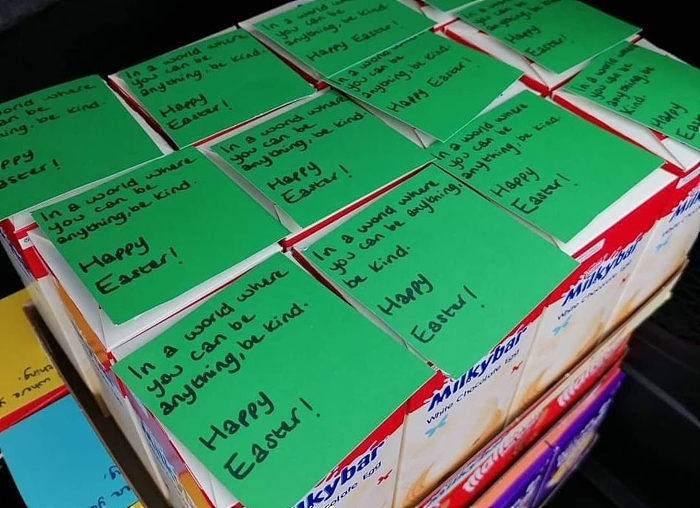 A big-hearted pub boss in Nantwich helped spread some 'eggstra' Easter cheer by leaving chocolate eggs around the town centre with post-it notes attached.
Adam Loxton, assistant manager at The Leopard on London Road, was inspired to place the eggs around town by his family.
Each of the 42 eggs had a post-it note attached, which said "In a world where you can be anything, be kind".
He said his partner Rosie had recently joined the Nantwich Litter Picking group and was keen to do something for the community.
And with help from his nine-year-old son Lincoln, they bought all the Easter eggs he could from one store, and placed them around the town on to benches and walls.
Adam and Lincoln set out early this morning at around 9am to place the eggs in various places.
And throughout the day they have been bringing smiles to the many passers-by walking around the town.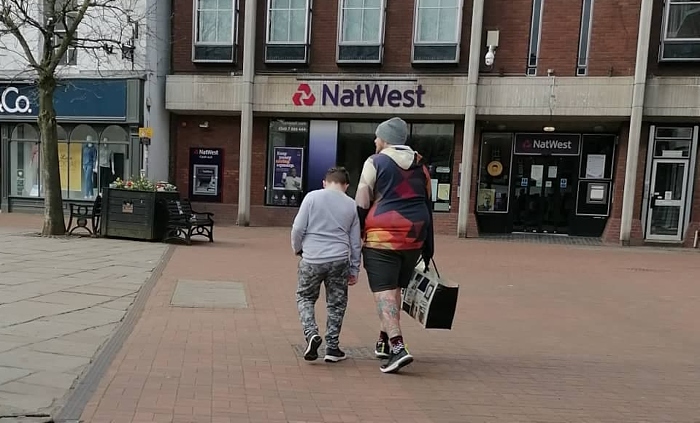 Adam said: "When my girlfriend Rosie joined the Nantwich litter picking group to do something for our community around Stapeley, Lincoln started liking that and asking what else we could do to help people.
"And with this being the first big holiday this year it seemed to fall into place with the Easter eggs idea!
"I've seen over the last few weeks how great the people round here can be.
"I was going for two cases of 12, but my son Lincoln said we needed a case each to give out between me, Rosie, him and his 4-month old brother Mason!"
Leopard pub boss Sam Rock said: "I think it's lifted a lot people's spirits so we are very proud of him!"