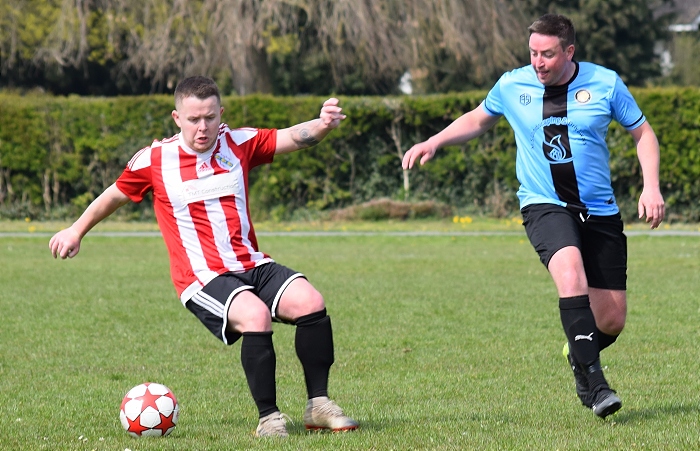 Raven and Betley were evenly matched 1-1 at half time in the Crewe Regional Sunday League, but The Raven had the better of the second half and ran out 5-2 winners.
Josh Wynne scored twice for the home side, and the other goals came from Owen Porter, Gary Pownall and Damian Sloan.
Peter Williams and Keiron Duckers netted for Betley.
In Division One, Group A Sydney Arms made it two wins out of two with a 0-6 win at Princes Feathers.
There was another hat-trick from Ben Reddock, and further goals from Keiron Banks, Carlos Perez and Alex Forrester.
The Talbot seemed to be heading for a comfortable victory over Cuddington thanks to goals from Scott Rankin and Brandon Grindley.
Cuddington scored two somewhat bizarre goals in the closing stages.
However, a late goal from Ash Chesters secured a 3-2 win for the Nantwich team.
Kyle Catterall scored for Cuddington.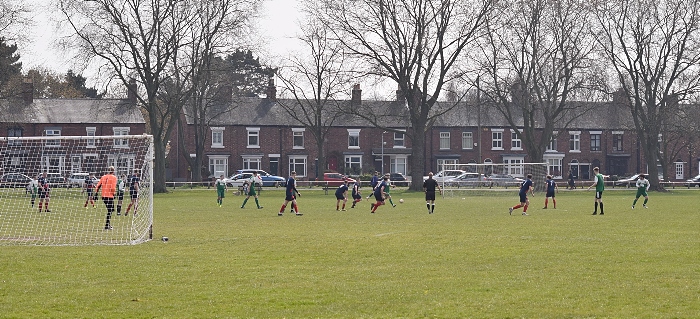 Winnington Social re-started their campaign with a 3-1 win over Nantwich Pirates, thanks to goals from Jake Bayley, Mike Bell and new signing Liam Millington (Pen.)
In Group B, Broadhurst FC were again on Pitch 2 on Barony Park, against different opposition from last week in AFC Talbot.
The result, however, was another good win, this time 3-6.
Dom Johnson scored three, Brad West two and Taylor Kennerley got one.
For AFC Talbot, the goalscorers were Liam Kelleher, Scott Twigg and Ryan Broadhurst.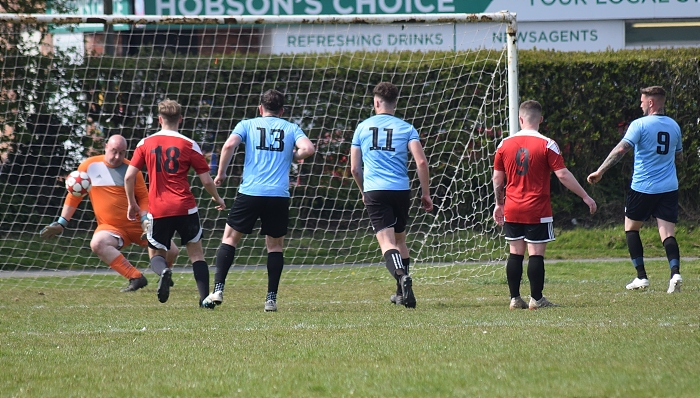 Audlem are another team who have re-started very well, and they were too good for JS Bailey, winning 4-1.
Audlem started brightly and were ahead after just four minutes thanks to a Sam Mason penalty.
They continued to dominate and went further ahead after eighteen minutes with a well worked Ben Walker goal.
Callum Mese then scored twice, with one-time Audlem player Connor Jones getting the JS Bailey consolation goal.
Sandbach Town got their first win of the season by beating White Horse 3-2, with goals from Tom Cotton, Lewis Renshaw and Rumen Kehayov.
Paul Hatfield and Ben Gilbert scored for White Horse.
(Pics courtesy of Jonathan White)