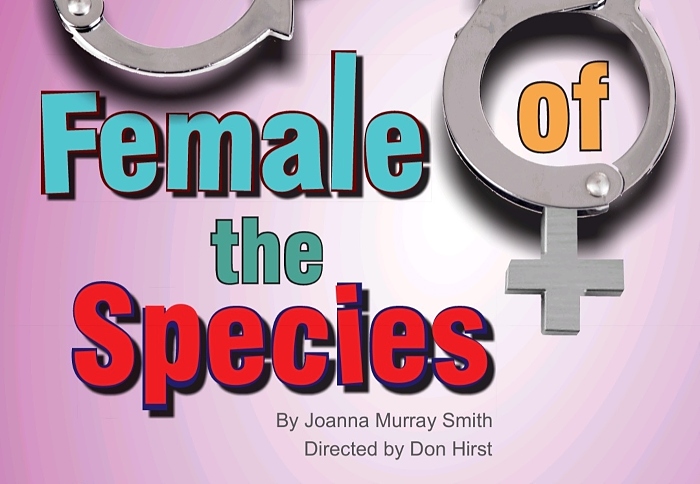 I've missed the theatre during the pandemic.
Like so many others, I've been waiting patiently for the doors to be opened once more at The Players Theatre on Love Lane.
It was a great welcome back with a production of The Female of The Species written by Joanna Murray Smith and directed by Don Hirst.
Inspired by a real-life incident involving feminist writer Germain Greer, this satirical comedy is just I needed to see after months of restrictions.
Feminist author and academic Margot Mason, played by Janan Chopra is under pressure from her publisher to deliver her next best seller.
But Margot has writers block and while she is struggling to find a title for her new masterpiece, her former student Molly Rivers played by Elaine Caulfield appears and takes her hostage.
The situation becomes more farcical as more characters arrive, none of whom it seems, actually want to save Margot.
I enjoyed this play very much, its cleverly written and I found it extremely funny.
Janan Chopra was great as Margot as was Elaine Caulfield as Molly. Sian Weedon was brilliant as the long-suffering Tess.
There are some great exchanges between Molly and Tess, particularly when they realise Tess has left the children on their own.
The Players have worked hard to make the theatre a covid secure venue.
There is a limited number of seats available for each show and tickets for performances from this run are being sold online via the Nantwich Town Council website.
Programmes will be available on The Players website for audience members to print off.
I had such a warm welcome back to The Players, and it felt great to be part of an audience again.
If you feel ready to go back to the theatre, The Female of The Species is running from 21st – 23rd and 26th – 30th July.
(Written by Claire Faulkner)