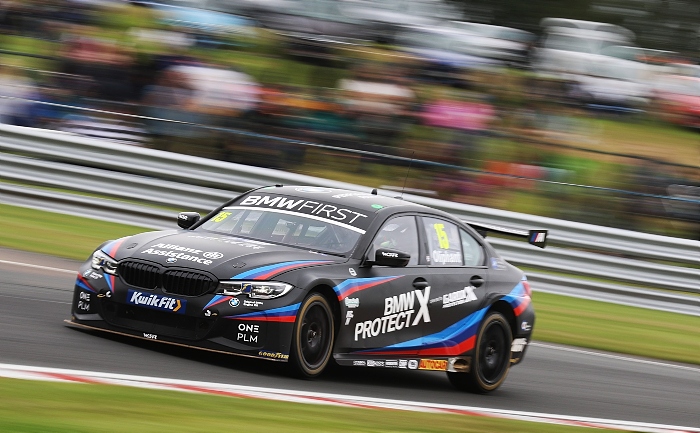 Tarporley racing driver Tom Oliphant was left singing the praises of his team and volunteer marshals on his return to his local Oulton Park circuit.
But it was ultimately a Sunday to forget for Oliphant in the latest round of Kwik Fit British Touring Car Championship.
The Team BMW driver suffered two sizeable hits to his BMW 330i M Sport in the opening encounter at the Cheshire venue that had looked to have ended his day.
However a major rebuild by his team saw him take the grid for race three and repay them with a points finish.
Oliphant had headed into his home event riding a wave of momentum after claiming his first win of the season at Brands Hatch, and he was keen to put on a show for the bumper trackside crowd.
In qualifying, Oliphant managed a best time of 1:26.044 which was good enough for 14th.
Lining up on the seventh row of the grid for the opening contest, he was running on the fringe of the top ten when Jason Plato made a move into Lodge Corner at mid-distance, making contact with his right rear and tipping him into a spin.
Sprawled across the track, the 30-year-old was unfortunately then collected by the Hyundai's of Chris Smiley and Rick Parfitt which caused substantial damage to his rear-wheel-drive machine.
Attended to by marshals within seconds, Oliphant walked away unscathed – a testament to the build of modern day touring cars.
His teams rallied together to repair the damage in time for him to make the grid for the reverse grid encounter.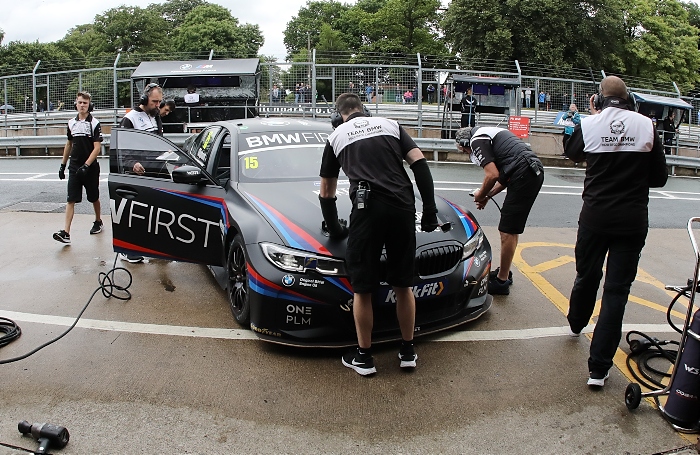 And the two-time race winner produced a sensational drive to carve his way up the order and finish 14th, netting him two points.
Oliphant said: "Coming into the weekend this wasn't what I had in mind, but given everything that has happened, those two points in race three have never felt better.
"Firstly, I have to say a massive thank you to all of the volunteer marshals and medics.
"They were at the scene of my crash – and the many others over the course of the day – within seconds and were just amazing.
"Following the tragic accident that took place at Brands Hatch on Saturday they all came back to do a job on Sunday and you have to have nothing but respect for that. Without them we wouldn't be able to race, simple as that.
"I've also got to say a huge thank you to everyone at West Surrey Racing because they did an incredible job to get me out for race three; I'm still not quite sure how they did it! I had two pretty big hits and was pretty sure I'd be watching that last one from home.
"They've built a really solid car and everyone mucked in to get it back to looking pretty much brand new. They showed the real meaning of never giving up and what it means to be part of a team; I'm so proud of them!
"We're off to Knockhill next so hopefully we will have better luck there. I'll head there without any ballast so that will be something we can utilise in our quest for a big points haul."
The Kwik Fit British Touring Car Championship heads north of the border to Knockhill next on August 14/15 for Rounds 13, 14 & 15 of the 2021 season.
(Images included are from Jakob Ebrey Photography)