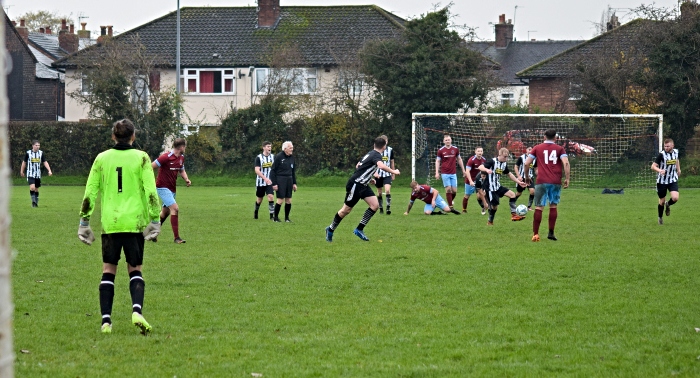 In the first round of the Crewe FA Sunday cup, Sandbach Town needed penalties to see off AFC Dishers.
The home side started bright and positive which led to an early goal with Ryan Dodd, 1-0 going into half-time.
Sandbach continued to pile pressure with a second goal by Jack Beaumont.
AFC Dishers starting to take control of possession and managed to get two goals in 10 minutes by Ben Reddock.
NHB and The Lions took part in a high scoring game which saw The Lions progress into the next round with a 3-8 victory.
Scorers for the home side were Will Ellwood, Jimmy Studley and Ewan Bull.
The Lions' goals were scored by Danny Roberts, Nick Rayman, Sam Marsh, Lewis Clarke. Gillan and Danny Thialison both scored braces.
Winsford over 3 were comfortable winners against Division 1 leaders Cheshire Cat, in a 6-1 victory for the home side.
Tom Stanton scored a hat trick.
Other goals were scored by Jamie Dawson, Jamie Rice and a penalty by Steven Keegan, Tom Dawson scored the goal for the Cat.
Nantwich Pirates, the in-form team, came out on top against Betley at the Barony, winners in a 4-2 victory.
Mikey Truan, Jordan Cotterall, Chris Stokes, and Liam Hayes-Porter scored for the home side.
Betley goals were scored by Kieran Duckers and Gaz Ratcliffe scored with a sublime free kick effort.
Pirates Secretary Andy Traun was very pleased with his team, telling the league secretary the first 30 minutes of this game was "as good as we have ever played".
Nick Gregory scored a hat-trick for Audlem, but it wasn't enough to see them through to the next round.
Willaston WS scored five in the game, three of which were scored by Joel Hind. Finlay Oakes and Corey Walton scored the other goals.
Cooper Buckley came out as 2-0 winners against Faddiley (pictured).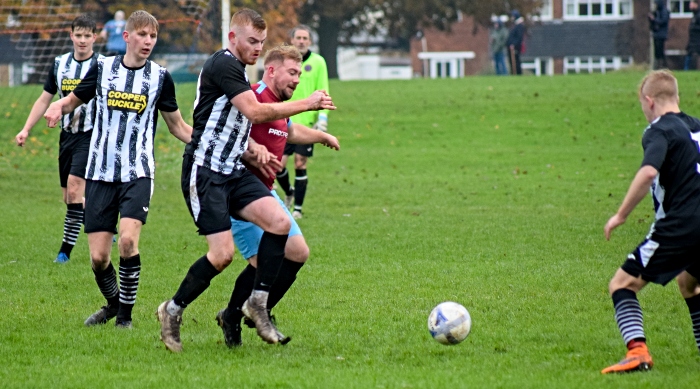 In a close and hard-fought game on the Barony, Jord Bennion scored two goals to see his side through to the second round.
Games between George and Dragon and Raven and White Horse's game against Crewe Arrows were both postponed and should be rescheduled to next week.
In the only league game to take place this weekend, Ruskin Park made it two wins in two after defeating Leighton away from home.
Ruskin's goals were scored by Reece Quinn (2), Evan Jones (2) and Callum Larvin.
Josh Collins, Jake Foster and Dewi Lewis scored for Leighton.
(Images of Cooper Buckley v Faddiley courtesy of Jonathan White)