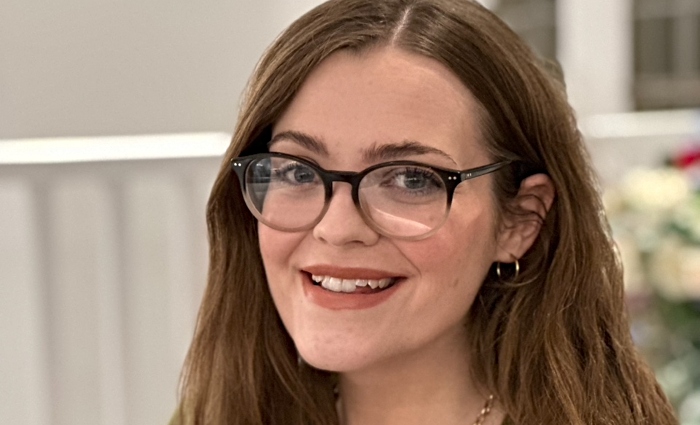 Liv Westhead has been appointed the first ever assistant musical director for Tarporley upper voices choir, Decibellas.
Liv, 30, a singer and singing teacher in the county, will support Marcus Williams, musical director with Decibellas since 2016.
Liv, from Hartford, has sung in choirs since she was a child and embraces all styles and genres.
As a teenager she was in Cheshire Youth Choir and is now a singer with The Chanterelles and is in a covers duo, The Microtones.
Following a degree in Popular Music and Recording, she passed the ALCM Diploma in Classical Singing in 2021 from the London College of Music under the guidance of Dr Shirley Court.
Earlier this year, Liv became the conductor of her first choir, Vale Royal Junior Choir for children between 7 and 14 years of age.
She said: "I'm so excited to be the very first Assistant MD for Decibellas.
"I absolutely love singing choral music – I find it therapeutic and very rewarding, and I love the sense of community that singing in a choir brings.
"I'm really looking forward to seeing a choir from a different perspective by getting the chance to lead Decibellas and work with Marcus.
"The Decibellas singers have been so warm and welcoming and I'm lucky to be a part of such a great group of people!"
Decibellas is keen to support and encourage up and coming choral professionals and those seeking a career in choral conducting.
The appointment of an assistant MD falls into this area of the choir's mission.
Decibellas' Christmas concert takes place back at St Boniface Church, Bunbury on Saturday December 9 and Liv will conduct some of the choir's performance.
The choir will sing a selection of Christmas songs and carols traditional and modern.
Tickets will be available through the website www.decibellas.co.uk or from Stitch, High Street, Tarporley from mid November.