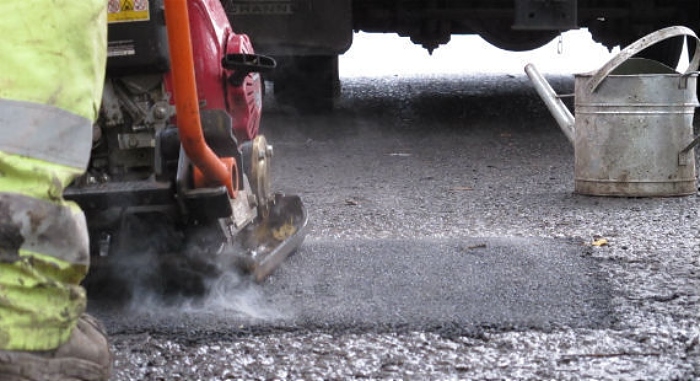 Cheshire East highways are to receive £110 million over next 10 years to repair the borough's crumbling road network, the Government has announced.
The money comes from the £1.2 billion set aside for the North West region to resurface the road network, redirected from the now scrapped HS2 rail project.
Ministers say it is the "biggest ever uplift in funding for local road improvements".
CEC will receive £1.658 million this year, and the same again in 2024-25 as a starter towards filling potholes.
The authority will receive a total of £110 million up to and including 2033-34 for major road resurfacing.
It's part of the wider £36 billion Network North transport plan announced by Prime Minister Rishi Sunak when he announced phase 2 of HS" was being ditched.
Transport Secretary Mark Harper announced the £1.2 billion investment in roads today with the North West receiving the biggest allocation of any English region.
The funding comes on top of the local transport, road and rail budgets allocated at the last Spending Review and in addition to what local authorities were already expecting for the next decade.
A Cheshire East Council spokesperson said: "We are digesting this announcement by the Department for Transport and will provide a more detailed response in due course."
Crewe & Nantwich MP Kieran Mullan today welcomed the announcement.
He told Nantwich News: "I know the state of our local roads is a real concern to residents.
"You don't need a sign to tell you when you cross into Cheshire East, you can tell by looking at the roads.
"This extra finding should make a big difference, but I still think more needs to be done to ensure quality road repairs are done locally.
"People know my views on HS2, but this at least is ensuring we are getting other benefits for our local transport network."
Prime Minister Rishi Sunak said: "For too long politicians have shied away from taking the right long-term decisions to make life easier for hardworking families – tackling the scourge of potholes being a prime example.
"Well-maintained road surfaces could save drivers up to £440 each in expensive vehicle repairs, helping motorists keep more of the cash in their pocket.
"This unprecedented £8.3 billion investment will pave the road for better and safer journeys for millions of people across the country and put an end to the blight of nuisance potholes."
Transport Secretary Mark Harper said: "Most people travel by road and potholes can cause misery for motorists, from expensive vehicle repairs to bumpy, slow, and dangerous journeys. Our £1.2 billion boost to repair roads across the North West shows that we're on the side of drivers.
"Today's biggest ever funding uplift for local road improvements is a victory for all road users, who will enjoy smoother, faster and safer trips – as we use redirected HS2 funding to make the right long-term decisions for a brighter future."
According to the RAC, smoother, well-maintained road surfaces could save drivers up to £440 each in expensive vehicle repairs from pothole damage, helping motorists keep more of the cash in their pocket.
RAC head of policy Simon Williams said: "Drivers' biggest bugbear of all is the poor condition of local roads, so the fact the Government has found a significant additional pot of revenue should give councils the certainty of funding they need to plan proper long-term road maintenance, something we have been calling for many years.
"We hope local authorities will use the money in the most effective way possible by resurfacing the very worst roads, keeping those in reasonable condition in better states for longer through surface dressing, and filling potholes as permanently as possible wherever necessary.
"This should in time go a considerable way to bringing our roads back to a fit-for-purpose state and saving drivers hundreds of pounds in the process from not having to fork out for frustrating repairs to their vehicles."
The funding comes after tough regulations announced in April this year to crack down on utility companies causing pothole pain with botched streetworks, through stricter inspections and costs for the worst offenders.
Edmund King OBE, AA president, said: "Perilous roads blighted by potholes are the number one concern for drivers and a major issue for bikers, cyclists and pedestrians.
"So far this year The AA has attended more than 450,000 pothole related breakdowns. The damage caused can be a huge financial burden for drivers but is also a major safety risk for those on two wheels.
"The £8.3 billion plan can make a considerable difference in bringing our roads back to the standards which road users expect, especially if councils use the cash efficiently to resurface our streets. As well as safer roads, eliminating potholes gives confidence to people wanting to cycle and instils pride of place within local communities."