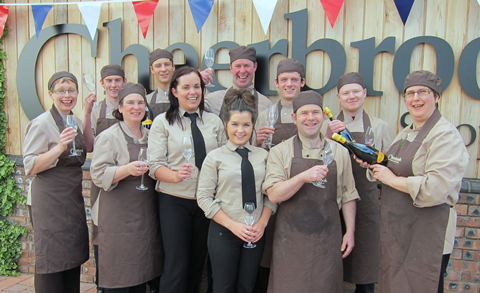 A Nantwich farm outlet is staging a Big Taste weekend to celebrate the first anniversary of its new extension and coffee shop.
Cheerbrook, on Newcastle Road, will celebrate the best food in Cheshire during the event on May 25 and 26.
Owner Andrew Shufflebotham said: "Cheshire has some wonderful produce and we are proud to support so many local small producers and suppliers, the BIG TASTE is a celebration of all that is great about our local food."
The free to enter event will include butchery and cookery demonstrations, free food and drink tasting, meet the suppliers and the first BBQ on the Cheerbrook Terrace.
The Cheerbrook team will be showing off their seam butchery skills and sausage making techniques and the kitchen team will be sampling and cooking.
Suppliers will be at the event as they will be able to meet their customers and showcase new products, including Mornflake, Woodlands Brewery, The Sauce Queen, Wrenbury Cider, Just like it used to be Preserves, Cheshire Farm Chips and Rodney Densem Wines.
Rob Mercer, from Packington Free Range, just over the border in Staffordshire, will also be there with his free range pork which makes Cheerbrook's award winning sausages.
Mr Shufflebotham added: "Cheerbrook customers really like to know the provenance of their food and an event like this is the perfect opportunity to find out more."