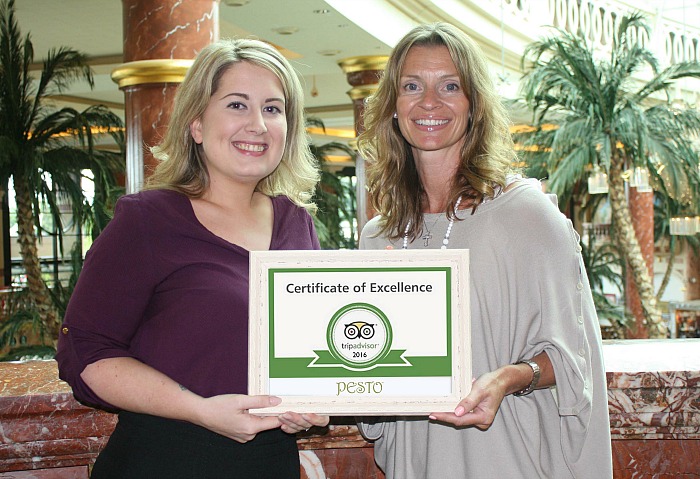 Staff at Tarporley restaurant Pesto are toasting their success after being named top performer by TripAdvisor for the fifth consecutive year.
Pesto at Cabbage Hall, on Forest Road, has received the 2016 TripAdvisor Certificate of Excellence.
It is voted for by travellers and customers and is given to the top 10% of businesses that achieve exceptional traveller reviews by keeping an overall minimum "bubble" rating of four out of five for the past year.
General manager Laura Shannon said: "This award is incredibly important to us as it's been voted for by our own customers.
"We have achieved this accolade every year since we first opened our doors which is testament to the hard work and dedication of our team in helping to ensure our diners have the best possible experience every time they visit us."
Co-owner of Pesto Sara Edwards added: "As a small privately-owned company the reviews we receive on TripAdvisor mean a great deal to our whole team.
"To win this award, not only at Pesto Cabbage Hall but also at all of our other qualifying restaurants, is a huge accomplishment and we want to thank all of our customers that have taken time to give feedback in this way."
Heather Leisman, of TripAdvisor, said: "This recognition helps travellers identify and book properties that regularly deliver great service.
"TripAdvisor is proud to play this integral role in helping travellers feel more confident in their booking decisions."
For more information visit www.pestorestaurants.co.uk