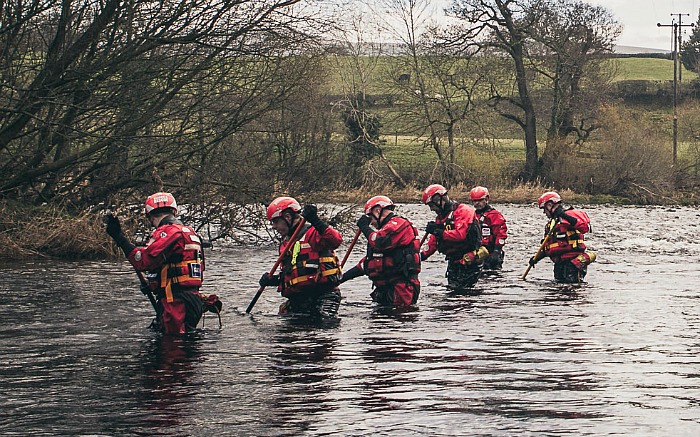 Cheshire Search and Rescue team has been awarded a share of a £913,000 grant by Maritime Minister John Hayes.
The grant supports charities running local lifeboat and rescue services.
The team helps those in danger on and around inland and inshore waterways, including during flooding and other incidents.
The money can be used to buy new lifeboats and other equipment such as lifejackets and safety gear. Cheshire SAR will receive £19,925.
Maritime Minister John Hayes said: "Every day, countless volunteers in water rescue charities across our nation carry out vital work during emergencies, not only around our coasts but also keeping our rivers, lakes and inshore waters safe.
"It is imperative we value and support their tireless efforts.
"I am delighted to be able to announce the latest round of funding, ensuring they have the equipment and resources they need to provide their round-the-clock lifesaving services."
Simon Lane, Team Leader of Cheshire SAR, said: "This grant will enable Cheshire
SAR to purchase a rescue boat with engine and trailer, a second rescue raft, 20 drysuits
with full associated PPE, rapid inflation kits with cylinders, throwlines, wading poles and
floating ropes.
"The team already has the skills to use this equipment and it will help us to maximise our ability to respond and assist the emergency services across a range of incidents and situations.
"We're extremely grateful for this amazing opportunity."