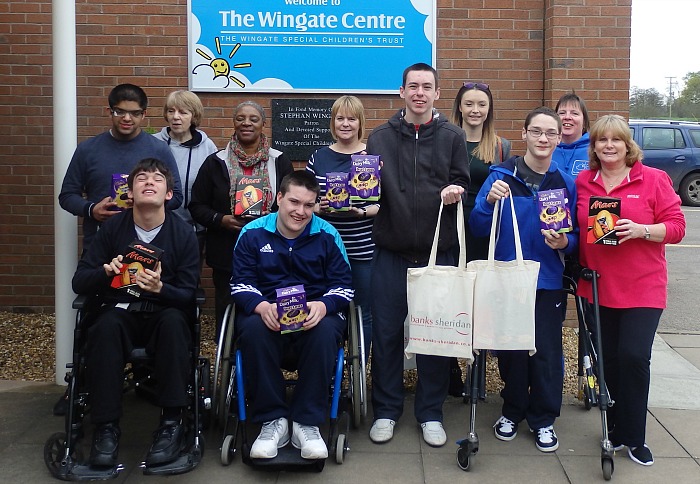 South Cheshire accountants Banks Sheridan dished out an Easter Egg treat for youngsters at the Wingate Centre in Wrenbury.
Liz Faulkner, from Banks Sheridan, handed the Easter Eggs to a group of young people from Penn Hall School who had enjoyed a four-night break at the centre near Nantwich.
Jo Young, fundraising and marketing manager at Wingate, said she was absolutely thrilled employees from Banks Sheridan had donated the Easter eggs.
"The group from Penn Hall School and their teachers had a wonderful time with us, and to go home with chocolate was a real bonus," she said.
"We can't thank local business support enough for assisting us with providing life enriching holidays to children and young people with disabilities."
For more information about The Wingate Centre or for details on how you can support the charity in 2017 visit www.thewingatecentre.co.uk