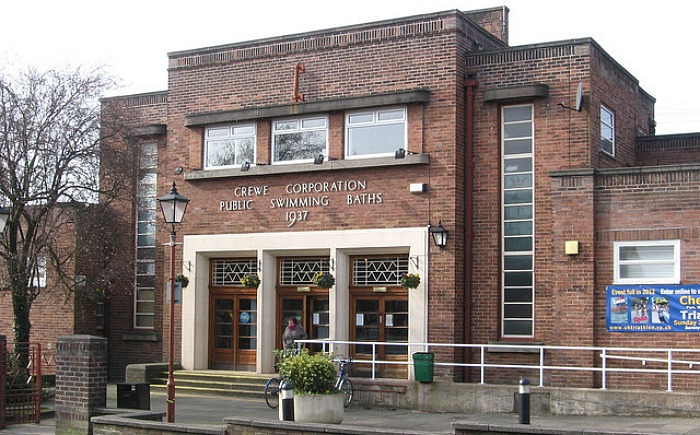 Roads around Flag Lane in Crewe have re-opened after police talked a man down from the roof of the former swimming baths.
A 24-year-old man was in a stand-off with police for almost seven hours as he stayed on the roof between 7am and 2pm today (April 19).
He was seen in an agitated state and was throwing items off the roof.
Police negotiators attended and Alton Street, Walthall Street and Flag Lane were closed due to the debris being thrown from the building.
Wistaston Road was also affected.
A Cheshire Police spokesman said: "Once the man came down from the roof he was assessed by paramedics and taken to hospital.
"The affected roads were cleared of debris and all the roads were reopened by around 4.45pm."