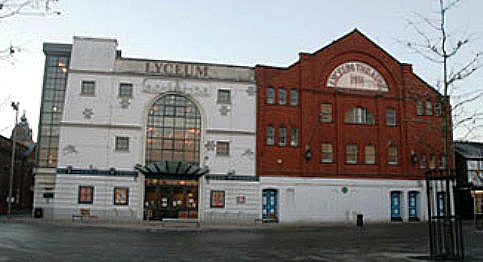 Curtain Call Productions did not disappoint with their production of Monty Python's Spamalot at the Lyceum, writes Claire Faulkner.
Directed by Joel Montague, it was a truly marvellous show and a superb way to spend a Saturday night.
The show was technically brilliant, with excellent staging and an exceptionally strong cast.
Simon Porter was King Arthur who led his knights of the round table on a quest to find the Holy Grail.
Sir Robin was played by Charlie Gobbett, Sir Lancelot by Adam Goode, Sir Galahad by Mike Bradley and Bedevere by Michael Bate. They were all great.
The stars of the show for me were Sean Clark-Williamson as Patsy; who performed a brilliant rendition of 'Always Look on The Bright Side of Life,' and Sean Johnson-Hargreaves as Herbert.
Both were very funny and the audience loved them.
Jodie Jacobs played Lady of the Lake who had the most amazing voice, and almost brought the house down in 'Whatever Happened to My Part?'.
I must congratulate the members of the ensemble who were kept busy with choreography, especially during number such as 'I Am Not Dead Yet', 'Knights of the Round Table' and 'His Name is Lancelot.'
I can only imagine how much time they all put into rehearsals.
It was worth it, as the standing ovation at the end of the performance proved.
I'm sure that the audience would have stayed for another song if they could.
Well done to everyone involved.
Details on other shows are available at www.crewelyceum.co.uk