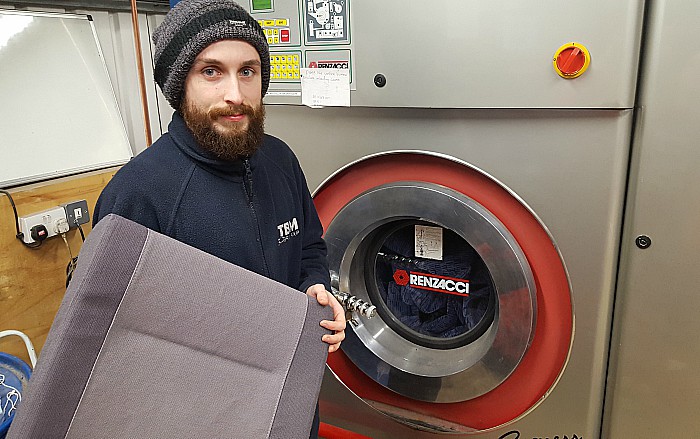 Train builder Hitachi has partnered with Crewe firm TBM Rail to fit out its latest fleet of InterCity Express trains.
The Class 800 high-speed IET units, delivered to Great Western Railway, entered passenger service in October 2017.
Now Hitachi service depots are scheduling regular maintenance for seating and passenger toilet systems.
TBM Rail is taking delivery of 40 seat bases every night when trains have completed passenger journeys.
Staff remove seat covers, assess the foam, tackle surface dirt and stains on covers, and dry clean with railway industry-approved detergents to kill germs.
Consignments of seat bases are returned to Hitachi maintenance depots within 48 hours.
Hitachi has invested £160 million in a new network of depots for the Great Western route.
The intercity fleet will be maintained at new depots in Bristol and Swansea, as well as an upgraded existing depot in West London.
Neil Smith, TBM Rail director, said: "The new fleet of IEP trains look amazing and offer passengers on the Great Western route some top-class facilities.
"Rail passengers demand higher carriage standards these days, and Hitachi and GWR have responded by adopting a proactive approach to carriage maintenance.
"The seating is perhaps the first thing a passenger notices when they walk down the carriage.
"It says a lot about Hitachi's commitment to customer satisfaction that they have implemented this maintenance programme from day one.
"The work with Hitachi has also meant that we can expand operations at Crewe.
"We have already taken on additional contractors, which is a great boost to the local economy."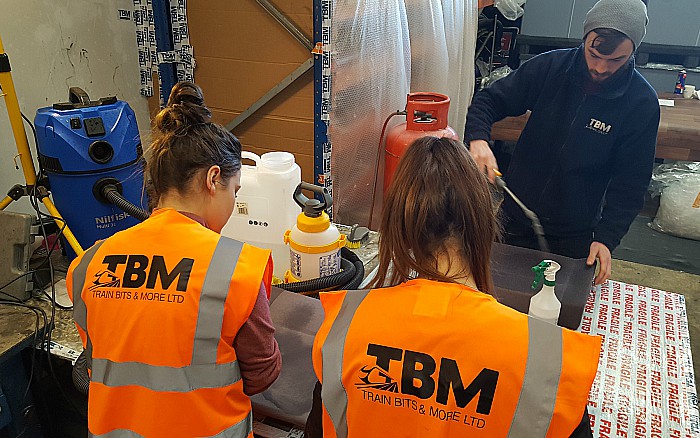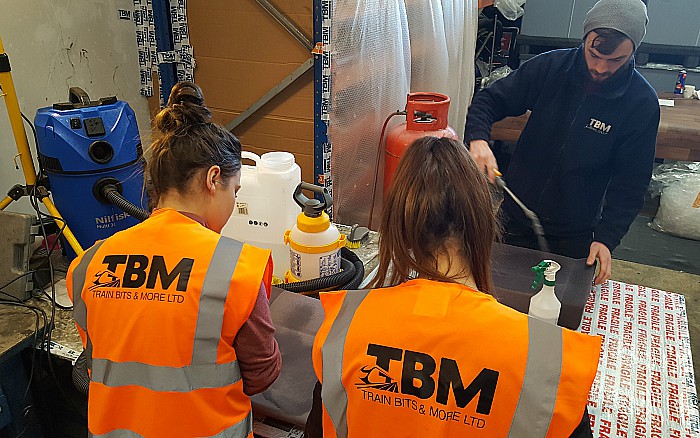 TBM Rail is also providing its toilet and tank servicing expertise.
Rather than letting pipework and systems build up potentially damaging deposits, the passenger facilities are being overhauled regularly.
Toilet tanks are stripped down, flushed through with acid and blasted clean with a powerful steam cleaner.
Kelly Atkins, cleaning standards manager at Hitachi Rail Europe, said: "Our new network of depots ensure trains are clean and running in top condition for passengers using the Great Western route.
"TBM are an essential part of our operation, delivering the cleanliness standards passengers expect."
For further information about TBM Rail visit www.tbmrail.com