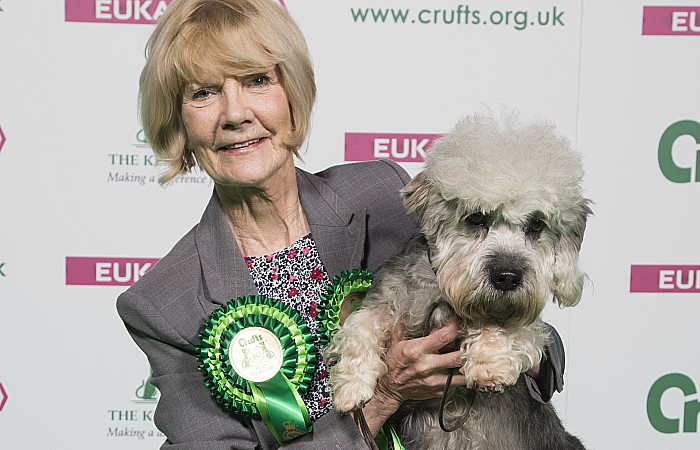 It was a case of every dog having its day for Dandie Dinmont Terrier Harrison who scooped a prestigious prize at Crufts 2018 for his Nantwich owner Julie Booth.
Three-year-old Harrison put his best paw forward at Birmingham's NEC, impressing judges to scoop the Best of Breed award.
And for owner Julie, 69, of Coole Lane, that made it a Crufts to remember.
There was no wiping the smile off her face as her beloved Harrison enjoyed his moment in the spotlight.
"It's just fabulous for us and what a fitting performance," said Julie.
"Crufts really is the biggest and best dog show in the world. It's been wonderful."
Julie and Harrison were joined thousands of other canine lovers who descended on the West Midlands for 127th edition of the world's largest dog show.
An estimated 22,000 pooches visited the NEC during the four-day event, with a record 3,623 four-legged-friends from 49 countries vying for the chance to win the coveted Best in Show.
Visitors learned about 200 different breeds at the Discover Dogs zone, while crossbreeds competed for the Scruffts crown.
The Friends for Life event reminded people about the truly inspiring and unique stories that show dogs at their absolute best.