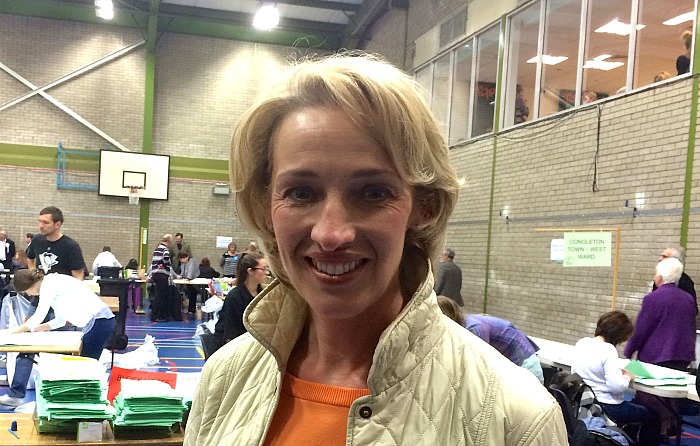 Communities in Cheshire East will benefit from a share of a £2 million New Homes Bonus, with £324,000 allocated for Nantwich.
The cash is from a Government grant paid to councils as an incentive to build new homes.
Cheshire East Council has agreed to set the money aside for communities to decide how they want to use it.
Areas which have seen the most housebuilding between 2011 and 2017 will get the most money.
But community project bidders must show how the cash would benefit people in their local area, and the funds must be allocated by the end of 2019-20.
Jan Willis, interim executive director of corporate services, said: "This is council funding which is being taken out of our mainstream resources.
"Therefore we would want to see the money spent in a way that it contributes to the council's key strategic outcomes and priorities.
"We want to see tangible benefits for the local community, so it's about enhancing service delivery.
"We have a responsibility to ensure that this money is spent, and it does not end up just sitting in someone else's bank account."
Communities will be able to bid for amounts of at least £10,000, their projects must be feasible and represent good value, while ward councillors are set to decide the funding priorities for their area.
Example projects include sport and transport schemes, library provision and parks improvement.
Officers had proposed projects should have used all the money by the end of 2019-20.
But this will now be reconsidered after scrutiny committee members insisted this was unrealistic.
Cllr Sarah Pochin, (pictured) Conservative for Willaston, added: "It might be small money for CEC, but at ward level with the time it takes to mobilise, 18 months will go like a flash.
"I can't see why, if the funds are allocated, why they can't be protected for that purpose."
Once approved by cabinet, £1 million will be available to projects in 2018-19, and £1 million will be available in 2019-20.
CEC will split the funding between Nantwich, Crewe, Congleton, Knutsford, Wilmslow, Poynton and Macclesfield and their surrounding parishes.
Congleton, which includes Alsager, Sandbach and Middlewich, will receive the largest amount of cash at £657,946 over the next two years, as it saw the largest number of homes built between 2011 and 2017.
Crewe will receive £341,970, Nantwich will get £324,013, Macclesfield will get £243,477, Wilmslow will get £173,462, Poynton will receive £135,552 and Knutsford will get £123,580.
Recommendations made by CEC scrutiny committee will be considered before the community fund scheme is approved by cabinet.