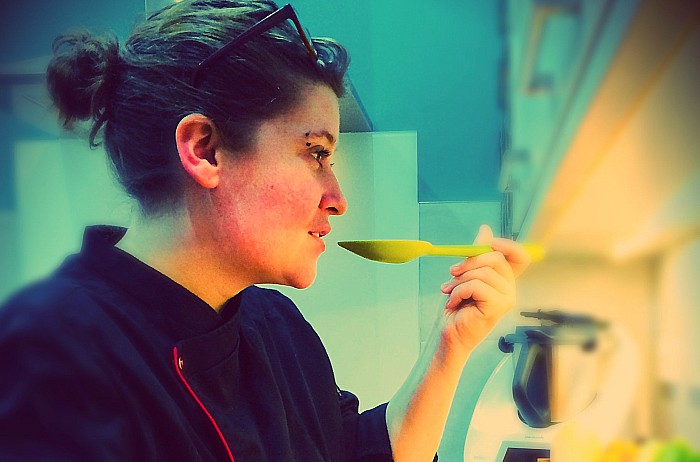 A mum living in South Cheshire is making healthy meals and delivering them by hand to families across Crewe and Nantwich.
Sophie Castelain-Mazingarbe, born in France, has been in the kitchen cooking since she was a young girl growing up in a small village near Lille.
She knows what it's like to juggle being a mum with a career, so she launched her new venture 'So'Feast on Wheels',
And her business is booming as she sources and cooks healthy, tasty meals to deliver to families struggling to find the time or energy.
"I grew up loving food and my grand-mère in France taught me how to combine flavours and how local, fresh produce can make a huge difference to the flavour of a meal," she said.
"I have been passionate about all aspects of food and now I have the perfect life cooking all day, creating great meals, growing my own produce and delivering healthy meals to people in and around Crewe."
Sophie's meals are designed to be warmed up in the oven in just 20 minutes, or they can be frozen until they are needed.
Now she has launched a new range of desserts which can be added to her main meal option for only £10 for five desserts, including Chocolate Fondant, Blueberry muffins, Banana & Caramel Cake, Apple & Red berry Crumble, Vanilla & Raspberry Cake, Spicy Pear Muffins, Pineapple Cake, and Brownie.
She said: "I just want to help people who like to eat healthy, tasty food, but don't have the time or the skill.
"I source the food, combine the flavours, create nutritious menus and deliver them at a time and place that is suitable for my customers."
Sophie's grand-Père Michel was a baker by trade and taught her the art of patisserie.
A stint in Paris in the early 2000s introduced her to the finest French cuisine and the food market of Aligre became her place of choice to source freshest ingredients.
She met her husband Francois and then moved to the UK in 2006, and settled in the Crewe area of South Cheshire, where they had their son Jules in 2014.
For more details on her meals and to order, visit her website https://sofeast.brookstand.info/sales-page17564126