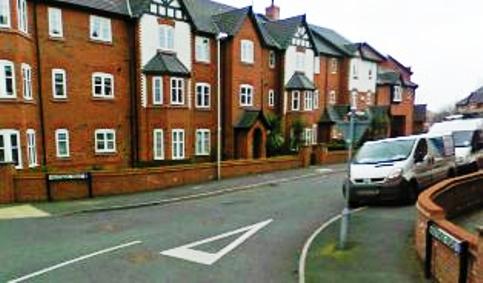 New homes are to be built off Hastings Road in Nantwich, despite residents' objections.
Arley Homes has been given permission by Cheshire East Council's southern planning committee to build a 21-home development close to the railway line.
Nantwichnews revealed back in September how residents on Hastings Road, Newhaven Court and London Road had objected, citing possible flooding, increased traffic at the London Road junction, noise, and impact on housing values.
Alfred Palin said his home has flooded twice and thinks it is because of new developments  in the surrounding area.
But a "drainage strategy report" says the site would be in an area of 'least risk' on the Environment Agency's flood map.
"The drainage concerns have been addressed," said Chris Kershaw, director of Arley Homes North West.
Newhaven Court resident Neil Hodges said: "By agreeing to this development you will be seriously devaluing the already established flats/houses on Newhaven Court and the surrounding Nantwich area, which has an adverse effect on helping the housing market."
Fellow resident Simon Reichenfeld added: "There is a surplus of unsold property in this vicinity, the existing access via Hastings Road is already severely congested, and further development will only serve to exacerbate an already unacceptable situation for the existing residents of both Hastings Road and Newhaven Court."
The new homes will include eight five-bed, seven four-bed, three three-bed and three two-bed properties, including six affordable homes.
Arley Homes has agreed to pay £15,000 towards a play area for children on the development.