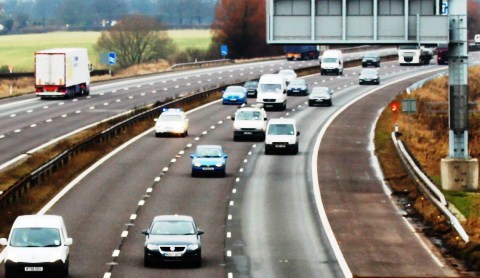 More then 300 drivers caught offending on motorways in Cheshire have taken a course to improve their skills and approach to driving.
The classroom-based Motorway Awareness Workshop has been offered to some who committed endorsable offences like speeding, tailgating, or driving vehicles with defective tyres.
The course, believed to be the only one in Britain, costs £80 and is offered as an alternative to fines and licence penalty points.
Insp Liz Cunningham, head of Cheshire Police Motorway Unit, said: "It has added value because the normal driving test is taken in town and then people are free to go straight on to a motorway and tackle a totally different situation.
"Our traffic enforcement measures are aimed at stopping people from consciously breaking the law. We are not trying to severely punish people who make a small mistake.
"For these courses we select drivers who we feel will benefit from some tuition and will be less likely to repeat that mistake if they are provided with more knowledge and allowed to think about it."
Take-up rate has been more than 80% from drivers who have been offered the course, including people from Devon, Essex and Scotland.
It has been backed by Cheshire Police Authority. Chairman Margaret Ollerenshaw said: "The vast majority of people who go on the regular driver awareness courses say they find them really useful and the motorway course seems to be getting the same reaction."