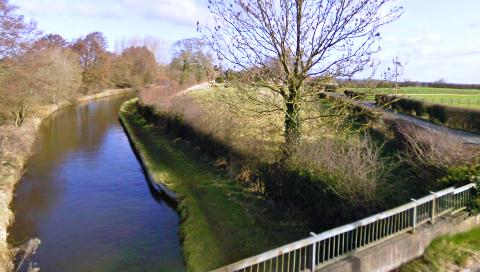 Fire crews were called out to rescue a stray cow in a New Year's Day drama by a Nantwich canal!
The animal had managed to get itself stuck on the wrong side of the Shropshire Union Canal bank off Baddiley Lane, Wrenbury.
Crews from Nantwich were called out, and they had to alert a specialist animal line and rescue appliance from Knutsford.
Local police were also at the scene at about 3.30pm yesterday (January 1) as it was thought they'd have to close off the road by the bridge to perform the rescue.
A police spokesman said: "We initially thought it had got stuck on a bridge which could have blocked the road, but it was on the canal bank.
"There were quite a few vehicles there so passers by probably thought something major was happening!
"The cow was safely returned to its farmer."