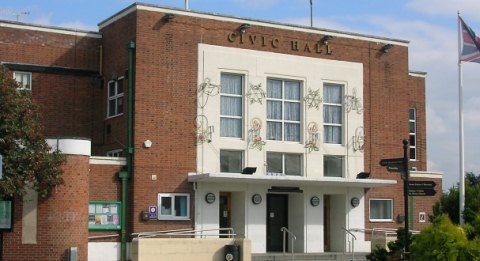 Nantwich Town councillors voted overwhelmingly for a rise in council tax, which will see households pay an extra £67 a year.
The council needs to bump up the precept by £360,000 in 2012-13 to help fund the takeover of key facilities like the Civic Hall, indoor market, toilets, allotments, and Brookfield Hall.
It means the town council portion of the average Band D property's council tax bill will rise from £29.32 to £95.24.
But councillors, who backed the move at a council meeting last night (January 16), said there were only five objections out of a population of almost 15,000 over the moves to take over key facilities from Cheshire East.
Cllr David Marren said: "All the retailers have been written to in the town and all residents were encouraged to write to us and make their views known.
"We'll also be responsible for ensuring there is street furniture in place, hanging baskets planted, Christmas lights are up, and we will be responsible for marketing the town and driving tourism.
"There will be nothing more foolish than setting an insufficient precept that could lead to the early closure of facilities or reduction in services in the town."
Councillors said they would be looking carefully at facilities they take over to see if they can make a reduction in running costs.