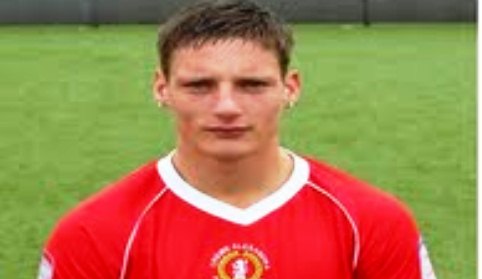 Striker Jordan Connerton has rejoined Nantwich Town on loan.
Connerton, 22, joins on a one-month loan deal from Crewe Alexandra.
And he goes straight into the squad for tomorrow's home game against Chasetown, where he could come up against Alex team mate and former Nantwich loanee Caspar Hughes.
The Dabbers manager Jimmy Quinn said: "It's great to have Jordan back with us.
"He's a proven goal scorer and did very well for us last time he was here, though sadly this was overshadowed by the unfortunate injuries he suffered.
"However having spoken with him this morning Jordan is raring to go. He's relishing the opportunity of reacquainting himself with the club and its supporters and hopefully he will give us some goals, as he did last time."
Connerton told Nantwichnews: "I'm looking forward to it, I really enjoyed it last time I was at Nantrwich."
Connerton netted nine goals for the Dabbers in 12 apperarances when on loan last season and enjoyed a loan stint with Kendal Town.