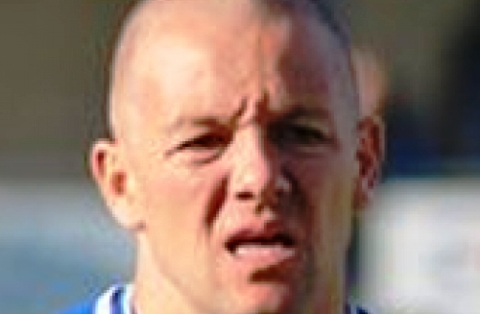 Ex Nantwich Town striker Lee Steele has been fined £200 by the FA for a Twitter comment about gay rugby player Gareth Thomas.
Steele, 38, who signed for the Dabbers in January, was sacked by previous club Oxford City after the comment made about Thomas' appearance on Celebrity Big Brother.
He was charged by the FA for bringing the game into disrepute.
After an inquiry was completed, the striker has been "severely warned as to his future conduct" in addition to the £200 fine.
A Nantwich Town statement made after the FA charge was brought said the comment had been made "tongue in cheek."
It added that "Lee would like to apologise for this and any offence that this has caused and would also like to stress that he is not homophobic in any way."
Steele left the Weaver Stadium having played just one game when Jimmy Quinn brought in Crewe Alex striker Jordan Connerton on loan.