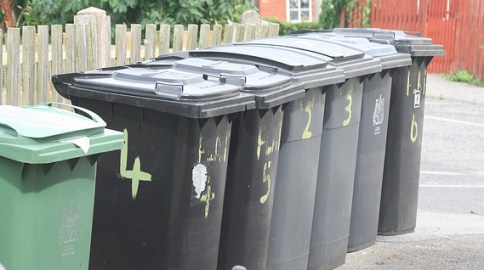 Cheshire East Council looks set to write off £1.6 million of local taxpayers' money by pulling out of a waste disposal scheme.
The authority has spent the money on the PFI project which aimed to dispose of 180,000 tonnes of household waste each year.
It was expecting the Government to supply £130 million of support, but that pledge was withdrawn as part of major PFI cutbacks.
Cheshire East and Cheshire West and Chester, which was also involved in the scheme, challenged the Government decision in the High Court, but their appeal was overruled.
Now Cheshire East admits, with "regret", it will have to write the money off and abandon the project.
Cheshire West and Chester has already formally announced its withdrawal from the scheme.
Cllr Peter Mason, Cabinet member for procurement and shared services, said: "It is with regret we have to take this decision.
"However, Cheshire East believes it has no other option but to formally abandon the waste PFI project.
"Both ourselves and Cheshire West and Chester have spent considerable time, money and effort in attempting to minimise the impact that the loss of Government PFI credits would have on the project.
"This council is now in a position of having to write off the £1.6m spent on the scheme and we are still in the position of having to find a sustainable method of disposing of Cheshire's household waste from April 2014.
"We are keen to find a solution that meets the needs of Cheshire East from this date."
(Pic by Ulleskelf)