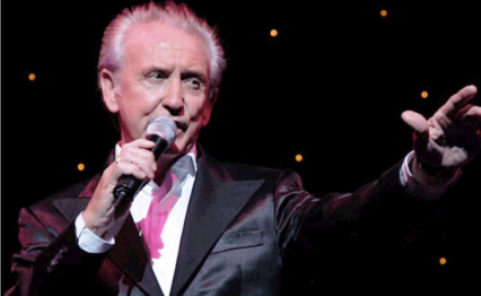 Nantwich is gearing up for a hectic Easter weekend as the 16th annual Jazz Music and Blues Festival gets underway.
Headline acts like Tony Christie (pictured), The Beat, Scott Matthews, Katy Shotter and The Cavern Beatles are expected to draw in thousands of visitors.
The Nantwich Jazz Festival kicks off  tonight (April 5) and will feature live performances in a host of venues across the town over the next four days.
It will finish on Easter Monday with a family fun day and live music in the square, hosted by local radio station Redshift Radio.
Musicians and tourists from around the world are expected to arrive for the festival, also known as "The Nantwich Jazz".
Tony Christie (pictured), The Beat, and Scott Matthews are to play Nantwich Civic Hall.
Local young musician Tom Seals will be supporting Christie at his concert on Saturday night at 7.45pm.
The Crown Hotel will see Blues band The Spikedrivers play live tomorrow night (April 6).
Cleo Laine will be performing at St Mary's Church on Monday April 9, and the town square welcomes live shows from Katy Shotter and The Cavern Beatles, also on Easter Monday.
Dozens of other venues are hosting live music and events during the festival, which customers with festival wristbands can enjoy.
Venues include The Bowling Green, Harrisons, White Horse, The Malbank, Nakatcha, The Red Cow, Residence, Nantwich Museum, Nantwich Methodist Church, The Shakespeare, The Talbot and The Union.
To buy wristbands, tickets and for a full brochure and schedule of all performances, visit http://www.nantwichjazz.com
Meanwhile, some venues which opted out of the festival are putting on their own events this weekend.
The Cheshire Cat is hosting "Easter on the Row", with a series of live music and Djs entertaining punters.
It kicks off tonight at 8pm (April 5) with acoustic guitarist and singer Cameron. Five-piece band The Escape will be performing on Friday from 9pm, The Ginger Toms from 5pm Saturday, and The Tone Junkies at 2pm Sunday.
Click here for more details.
The Boot and Shoe on Hospital Street is hosting free music as part of its "Easterfest" in its popular marquee from April 6 to 9.
Live performers include Kaiser Monkey Killers, Supercharger, The Cartellos, Atlanta Roots and Black Cat Trio.
And The Railway Hotel also has a great line-up of acts playing in its marquee and indoors throughout the weekend.
Acts include Blue Fish and The Lagan tomorrow night (April 6), Indecision, Vavoom and others on Easter Saturday, AWOL, The Icebreakers, The Generation and more on Easter Sunday, and Rogues Army, Tumblin' Dice and Hollywood Nites among others on Monday. For a full rundown click here