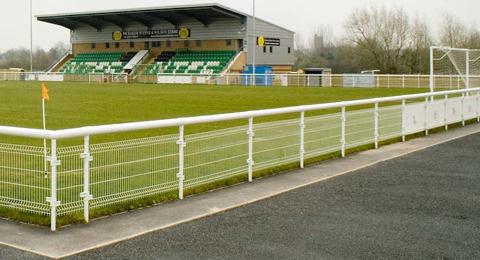 Nantwich Town FC are calling in willing volunteers to help spruce up Weaver Stadium before the new season kicks off.
Renovations to the playing surface at the ground off Waterlode are ongoing to be ready for the opening pre-season friendly with Altrincham on July 14.
Now club officials hope generous fans can pitch in to give the stadium and stands a tidy up before the big kick-off.
The club has arranged two "Spruce up the Weaver Stadium" days later this week – Thursday June 28 and Sunday July 1.
A club spokesman said: "If anyone could spare a few hours to help tidy up the ground in preparation for the new season it would be greatly appreciated.
"Just turn up at the Weaver Stadium at 10am (or any time afterwards) on either day and you will be warmly welcomed!
"If possible bring a bucket, sponge, garden gloves, wellies, shovel or brush and, better still, any other helpers!"