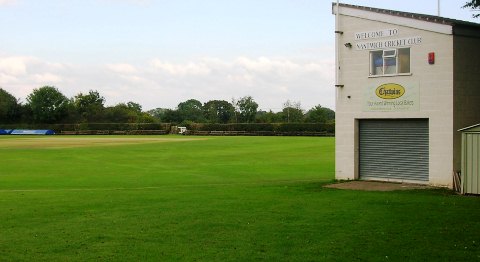 Nantwich CC 1sts toppled league leaders Oxton in a  thrilling contest at Whitehouse Lane.
The four-wicket victory is all the more impressive considering the disruption to Nantwich's league campaign recently.
Oxton, who included former Nantwich star and New Zealander Lou Vincent, batted first and the hosts made an early breakthrough thanks to Chris Connolly.
This brough Vincent to the wicket and he set about the home bowling attack, particularly Ray Doyle and Ben Mogg.
He had good support from Chris Davies and Guyan Fernando, before going on to make 89 at more than one run a ball.
Oxton were bowled out for 250 in the 54th over.
For Nantwich Andrew Newton and Alex Matthews claimed three wickets and Connolly and Jimmy Warrington took two wickets.
Nantwich lost an early wicket with Chris Simpson, which brought Louis Bentley to the crease with Jonny Kettle.
And Bentley showed the form that had earned him regular 2nd Xl games with Lancashire Second Eleven as he attacked the Oxton bowlers.
He guided the hosts through to 180 for 6 when Warrington came in to bat.
And with a series of big shots out of the ground, he reached his first half century in first team cricket at Nantwich as they reached their target. Bentley crowned his performance with an unbeaten century.
Nantwich are now in 5th place in the Cheshire County Premier League, with an outside chance of having an impact on the title 40 poitns behind Oxton.