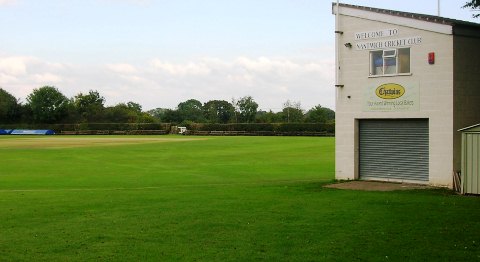 Louis Bentley's amazing batting display was the standout performance for Nantwich CC 1sts in their draw at Chester Boughton Hall.
Bentley smashed an unbeaten 134, including five 6s and ten 4s, as they reached 203 for 7 off 52 overs.
Sam Hunt offered some support with 52, while six others struggled and failed to make it to double figures.
Alex Kegg was the pick up the Chester attack with 3 for 30 off 11 overs.
Nantwich's attack then reduced Chester to 68 for 4 off 21 overs as the reply was reduced in overs by the rain once more in this summer campaign of disruption.
Jimmy Warrington and Chris Connolly had taken two wickets each.
Nantwich claimed nine points to Chester's five. The tie leaves Nantwich in mid-table seventh after 16 matches, and with fading hope of retaining their title as they sit 45 points behind leaders Oxton.
The 2nd team also drewa at home to Chester at Whitehouse Lane, while the 3rds followed suit in a tie away at Bramhall in a reduced 45-over game yesterday (August 5)