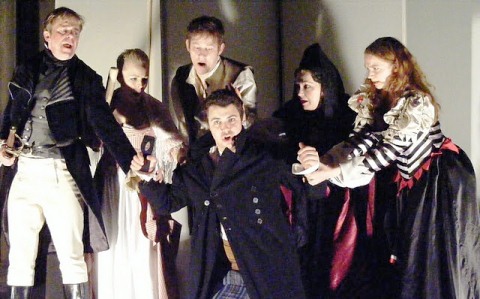 By Claire Faulkner
Heritage Opera returned to Nantwich Civic Hall with their latest production"The Marriage of Figaro".
The opera tells the story of 'Figaro' and 'Susanna', a couple in love who desperately want to get married.
The 'Count', however, wants 'Susanna' for himself and tries to postpone the wedding for as long as he can.
The comic timing, acting and emotion used by the cast had the audience spellbound.
Once again I found myself completely captivated by the incredible voices that the cast gave in their performances.
Mark Saberton as 'Figaro' and Serenna Wagner as 'Susanna' were superbly cast opposite one another.
Thomas Eaglen played a suitably devious and calculating 'Count'.
However, the real star of this performance for me was Lorna James as 'Cherubino', a page boy who always seemed to be in the wrong place at the wrong time.
Heritage Opera continue to amaze audiences with wonderful productions and impeccable performances. I wasn't an opera fan before this.
Now I am.