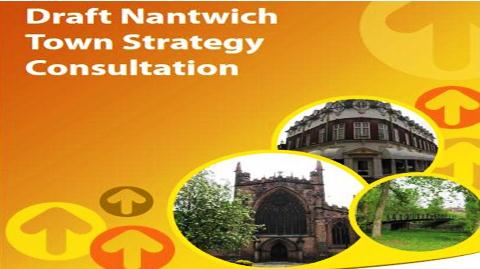 Nantwich Town Council is to hold a special consultation evening for the public on the Draft Nantwich Town Strategy.
The strategy, part of the consultation process on the new Cheshire East Local Plan, gives people a chance to shape how Nantwich should grow up to the year 2030.
It covers everything from the local economy, housing needs, facilities, the environment, transport and infrastructure.
Town councillors attended two recent exhibition days in Nantwich Library, but these were poorly attended by residents.
Now they are keen to give people another chance so they can gauge public opinion more accurately.
The meeting will be held on Monday September 24 at 7pm at Brookfield Hall on Shrewbridge Road, Nantwich.
Residents are invited along to make their views known. The council will then make a formal representation to Cheshire East Council.
Copies of the Draft Town Strategy are available from Nantwich Library, Nantwich Civic Hall and Brookfield Hall.
It can also be found in pdf form here on Cheshire East Council's website. Residents are also encouraged to complete the questionnaire online at Cheshire East Council