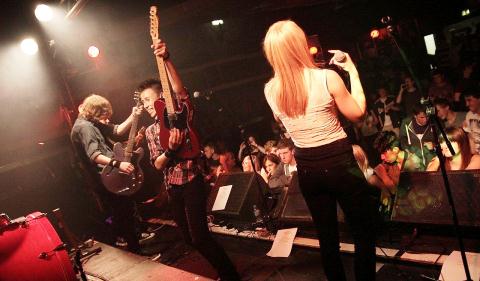 Organisers have announced the date and line-up for the Boxjam charity music event for South Cheshire.
The event, held at The Box venue in Crewe, is part of the national 'Oxjam' fundraiser for Oxfam.
And this year organisers are hoping to build on the £1,500 they have already raised for Oxfam at past gigs.
The event, on October 28, will occupy three stages at Nantwich Road Royal Hotel complex – The Box, Bar 7 and The Corner Bar.
Already 40 acts have been lined up to perform on the day, including headliners 'Sink Or Swim', musical legend 'George Borowski' and 'The Slippery Hill Boys'.
Organiser Simon J Newbury said: "I'm passionate about local music and also about raising money for charity.
"Boxjam began with a desire to be involved in the nationwide fundraising event and has grown to be a spectacular.
"It's a celebration of local live music and this year we have decided to make it a free event and hope people coming to see our 40 wonderful and varied acts will dig deep to support the charity."
Admission is free, although voluntary charity donations are encouraged. Doors open at midday. For details visit www.boxjam.co.uk