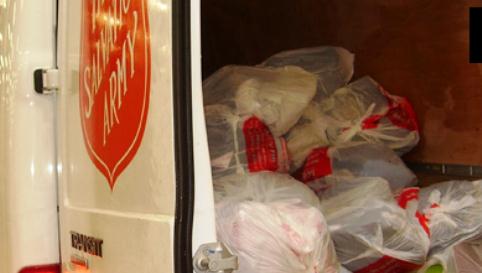 Salvation Army Trading Company's Nantwich charity shop is holding a Christmas sale extravaganza.
Shoppers visiting the Beam Street store on Thursday November 22 will be picking up festive deals and helping to raise money for good causes into the bargain.
Festive gifts and fashions will be available, and customers will see the shop decorated in full Christmas glory as staff and volunteers transform its window displays.
Manager Steve Weatherer said: "We've been putting aside donations all year for our Christmas extravaganza and it will be the first time these items have been on display in-store, so regular shoppers and new customers will all be in for a treat.
"We've got something for everyone, from Christmas party outfits to stocking fillers, toys, lovely grown-up gifts such as jewellery and gift sets, and decorations – all at reasonable prices, as we know how expensive Christmas can be."
"You'll also be helping to raise money for The Salvation Army, which provides much needed services for those in need at Christmas and throughout the rest of the year."
Profits from Salvation Army Trading Company's shops are gifted-aided to The Salvation Army to help fund its work with homelessness services, family tracing, addiction services and elderly care.
For more information on SATCoL charity shops visit www.wear2shop.co.uk