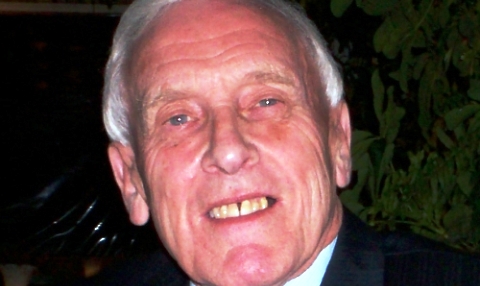 Bosses at Nantwich Town are planning a tribute to club stalwart Frank Dale who has died.
Frank was a popular figure around the Weaver Stadium club, attending games, functions and events for many years.
He passed away last week, leaving wife Lorna and two sons Russell and Chris.
Club chairman Jon Gold said: "He was a wonderful man and a great friend to me personally and the club."
"With his positive outlook and an inspiration to all that knew him and a most wonderful ambassador, attending functions and games in the company of his best friend and Club President Frank Blunstone.
"He had a never ending smile and time for everyone and match days certainly won't be the same without him and he will be sadly missed by us all.
"The club would like to offer our sincere condolences to Lorna, Russell and Chris."
A tribute to Frank will take place at Nantwich's home match this coming Saturday December 1 against Stocksbridge Park Steels.
There will be a piece in the match day programme followed by a minute's applause prior to kick off.
The funeral takes place on Tuesday December 4 from 1.30pm at St Mary's Church, in Nantwich.
Immediate family will then attend a short service at the Crematorium.
All those who knew him are invited to celebrate his life at Nantwich Town Football Club, with the family joining them afterwards.
There are only Family Flowers, but donations are welcome to Macmillan.