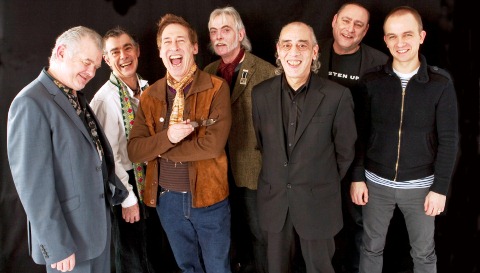 The Nantwich Jazz, Blues and Music Festival is expected to inject more than £1 million into the town's economy.
And organisers have now agreed a deal with Reaseheath College to offer rooms for festival goers to stay for longer.
The event, now in its 17th year, draws more than 40,000 visitors over the Easter weekend.
That demand has seen organisers partner up with Reaseheath to offer accommodation for the first time.
The festival, to be headlined by acts like The Blockheads (pictured) will run from March 28 to April 1.
Organiser Phillip Martin said: "It is estimated that over £1 million of extra income is put into the Nantwich economy over the five days.
"That is a big bonus to the town's pubs, restaurants and hotels. Accommodation has always been a problem over the weekend for people who want to stay for more than one night.
"So we have teamed up with Reaseheath College and festival goers can rent the student suites.
"There will also be a shuttle bus service on offer at certain times of the day over the weekend."
As well as The Blockheads, bands lined up include Sad Cafe, Shakatak, and Mike Peters from The Alarm and The Wonder Stuff.
Connie Lush also returns to The Crown Ballroom on Good Friday while local popular 10-piece Blozone will appear on the Square on Easter Saturday for the first time.
The family fun day also returns for the second year featuring top UK swing band The Jive Aces in the town square, along with scores of bands playing across the town's pubs and venues.
"The festival is now for all the community," added Mr Martin.
"We are proud of what everyone has achieved over the 17 years to put Nantwich on the map."
Tickets are now on sale at www.nantwichjazz.com