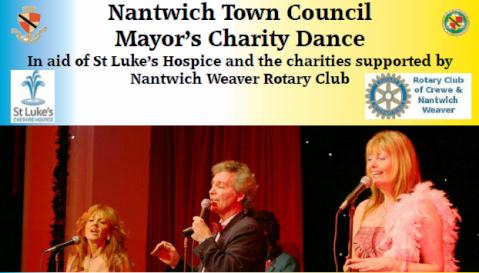 The Joe Loss Orchestra will be performing at the Nantwich Town Council Mayor's Charity Dance in March.
The band with its talented presenter Todd Miller makes a return to the Nantwich Civic Hall for the event on March 15.
They have thrilled packed crowds at the annual event in previous years with a mix of 50s and 60s music in their"Strictly come Dancing" style.
Admission is £15 and profits are going to St Luke's Hospice and the charities supported by Nantwich Weaver Rotary Club.
Tickets can be bought from the Civic Hall on 01270 628633, or Nantwich Town Council office on 01270 619224.
Many tickets have already been snapped up so people are urged to buy quickly.
For more details contact Ian Hope or Jill Geldart at Nantwich Town Council, Brookfield Hall, Shrewbridge Road,  on 01270 619224.
Email [email protected] or visit  www.nantwichtowncouncil.gov.uk