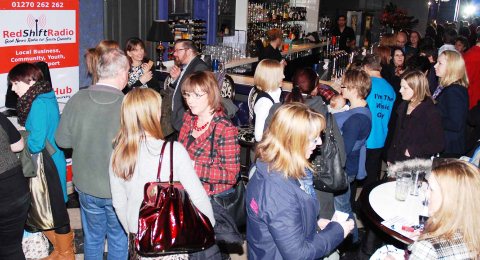 Dozens of local entrepreneurs and business people gathered at a Nantwich restaurant for a networking event.
The Redshift Radio "hub" meeting took place at Residence, on Mill Street.
It was the first of a new "Rendezvous" idea that the venue is running one Friday each month.
And organisers were delighted at the turn out as scores braved the snow and ice to attend.
Liz Southall, director of Redshift, said: "It's amazing how so many turned out, and shows there is a real spirit among local businesses to help others and share ideas."
Ben Rafferty, manager of Residence, said the venue was delighted to host the event which he hopes "was the first of many".
There was also a brief talk given by Rick Carter, of Nantwich-based CTC Physiotherapy& Healthcare.
In total, around 40 people attended the two-hour hub, including Nantwichnews founder Pete Leydon.
Plans are already in place for one in Crewe at the end of February.
(All pictures courtesy of Peter Curtis-Brown)