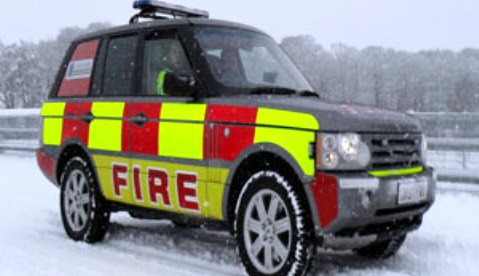 Drivers in Nantwich are being urged to stay off the roads unless journeys are essential as snow grips the region again.
Several centimetres fell across Cheshire overnight and continued this morning. Forecasters say it will return later today and tomorrow (March 23).
Major roads like the A500, A51 and A530 are passable but slippy in places, say Cheshire Police.
The motorway network is passable with care but delays are to be expected. Please check the Highways Authority website for more updates.
Cheshire East Highways say all main routes were gritted at 11pm last night (March 21)
On Twitter, Highways say: "The Met Office has currently issued an Amber warning for Cheshire East.
"We will be continuously monitoring the conditions and further treatments of the network will be organised if required."
A Cheshire East Council spokesman said: "Only drive if essential and with care as forecasts suggest further sleet and snow will arrive during the day."
Bus users are warned that many services today will be delayed because of the road conditions.
For advice call Cheshire Traveline 01244 972666 for the latest information, service disruption and delays.
Police say only make journeys that are absolutely necessary, ensure cars are fully defrosted with full visibility, stay well back from vehicles in front, and avoid sudden braking.