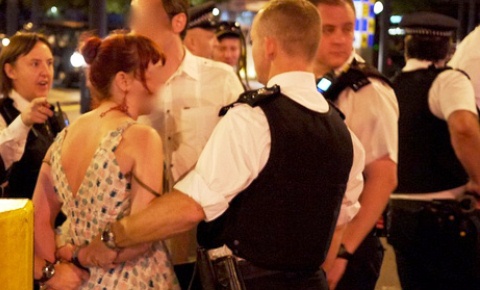 Nantwich Police chiefs have sent a stark warning to trouble-makers thinking of targeting the town's Jazz, Blues and Music Festival.
More officers have been drafted in as police plan to cater for the five-day festival between March 28 and April 1.
Insp Dave Smithers, head of the Nantwich Neighbourhood Policing Unit, is hopeful the event will pass off peacefully like last year when just a handful of arrests were made.
More than 30,000 people are expected to visit the town during the festival.
"We are well prepared," said Insp Smithers.
"We send out the same message. We welcome those who come in to Nantwich to have a nice time, listen to some great music and enjoy the festival.
"But if you are out to cause trouble, we will deal with you robustly. Additional staff are being brought in over the weekend, particularly for Sunday which is traditionally the busiest day.
"We only had a very small number of arrests last year for low level assaults and other minor incidents."
The festival will also provide a good test for the town's new Arc Angel status which sees most pub and club venues in the town linked up direct with officers and CCTV operators.
Sgt Richard Tomlinson, who has helped coordinate Arc Angel in Nantwich, said: "Each venue has a radio link direct to each other, us and CCTV so any potential trouble can be spotted quickly and other venues can be informed.
"Arc Angel reinforces the message that trouble makers won't be welcomed in any of the venues in Nantwich and will have no where to go."
The Jazz, Blues and Music Festival starts on Thursday night with live music at The Studio and Nantwich Civic Hall, and continues throughout the weekend.
Visit the event's website here for all the details of concerts, venues and ticket sales.