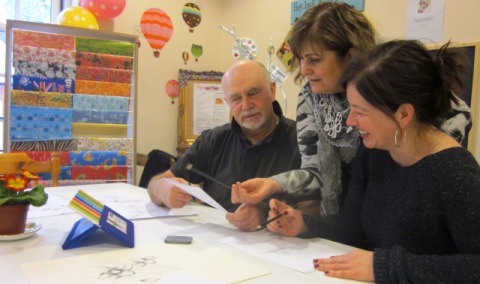 A tasty charity shop in Nantwich has launched a new art drawing class for adults.
Swirly Whirlys crêperie and ice cream parlour, on Pillory Street, is offering residents a chance to brush up on their artwork at the weekly sessions.
The St Luke's (Cheshire) Hospice outlet opened its doors in November and has established itself as a hit in the local community.
The new classes are being held every Wednesday from 11am to 1pm, and will be led by a qualified art teacher.
Cost is £10 per person, which includes a crêpe and a drink, with all the proceeds going to the local hospice.
Steven Holmes, St Luke's retail and operations manager, said: "To begin with, the classes will focus on still-life pencil drawing however we would love to extend this to include water colours and more in time.
"It's a wonderful opportunity to improve your skills, or even learn a brand new one, in great company.
"You can also treat yourself to a mouth-watering array of freshly cooked crêpes. Swirly Whirlys is a feast for the eyes and imagination so what better place to be creative."
Classes are limited to eight people a session so booking is essential.
Swirly Whirlys is also soon to open its Butterfly Garden at the rear of the shop, for the spring and summer season.
For more information or to book your place call 01606 555870 or email [email protected]