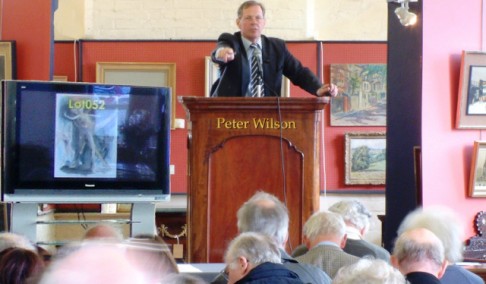 A Nantwich auctioneer is in China this week to take part in the first ever European art sale held there.
Robert Stones, principal of fine art and antiques auctioneers Peter Wilson, is involved with a consortium of UK firms involved in staging the event at Xiamen Freeport.
The ground-breaking sale has been organised by the Association of Accredited Auctioneers (Triple-A) of which Peter Wilson Auctioneers is a founder member.
Mr Stones has played a key role in organising and underwriting the sale, which will take place on April 21.
"This is an unrivalled opportunity to introduce Western art and antiques to Chinese collectors," Mr Stones said.
"We know there is an appetite for continental furniture, clocks and watches and English antiques in the Far East.
"We hope that by staging this sale, we will attract even more buyers to our UK auctions and widen the variety of Western art they might consider buying and collecting.
"Chinese buyers already make up an enormous part of the market with a lot of money to spend on Asian and now increasingly Western antiques – and we want to tap into that further."
Triple-A brings together 21 regional auctioneers from around the country and aims to provide a channel for Chinese buyers to access the UK auction market.