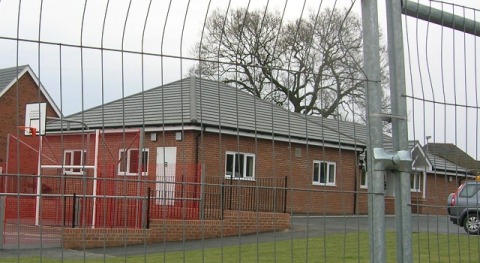 A parish council has defended its decision to allow a new Nantwich community hall to be turned into a privately-run nursery.
Some have criticised the move by Stapeley Parish Council, fearing it will mean the hall can't be booked out by anyone else on weekdays.
New Nantwich nursery company Red Wellies will be based in the facility on Pear Tree Field, next to Pear Tree Primary School, from Monday to Friday from June 3.
But one resident said it felt like the hall had been "hijacked" for commercial gain.
"It seems the very concept of a community hall being used to promote community for everyone is lost," she said.
"An epic fail really as this will mean the hall has lost all meaning and, should by definition be renamed Commercial Hall for any fee paying company wishing to hijack our venue."
Another villager added: "I fail to see how it can be called a community hall now."
But a spokeswoman for Stapeley Parish Council said: "I'm not aware anyone has been refused a booking because of this arrangement.
"If someone wished to use the hall during these hire periods, the Parish Council can give the regular user eight weeks' notice for a specific date.
"This is so it allows other organisations, or individuals, who might otherwise be prohibited from using the hall, to hire it for a specific event."
However, leaflets promoting the new nursery declare it will be open "52 weeks a year" from 7.30am to 6pm, Monday to Friday.
"I can quite understand people are probably a bit "miffed" if they have been receiving information which might have been presented in a negative light," the council spokeswoman added.
"But for such things as birthdays and anniversaries, these are known 12 months in advance, so it should be possible to accommodate individual requests."
For more details on booking out the hall visit http://www.stapeleyparishcouncil.gov.uk/communityhall.html