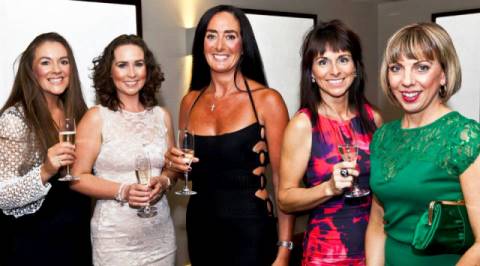 A graduate from The International School of Beauty Therapy in Nantwich has scooped a major honour.
Melanie Crosby won "Student of The Year Award 2013" at the BABTAC & CIBTAC Beauty Awards.
Melanie graduated last year and has since emigrated to Australia where she now works as a Spa Therapist at the Noosa Springs Golf & Spa resort in Queensland.
She was nominated for the award for her commitment, ambition and outstanding level of skills shown during her time at the school.
Melanie said: "My time at the International School of Beauty Therapy taught me that attention to detail is imperative to maintain high standards and meet client expectations.
"The support & encouragement I received from Louise and the team was second to none and I'm thrilled to have won!"
The awards, held at the Royal Garden Hotel in Kensington in London, are the biggest in the beauty industry calendar.
Hundreds of contestants enter each year for the chance to win a highly-prized trophy.
CIBTAC is a leading international body that recognises graduates and beauty establishments and finalists come from all over the world.
The International School of Beauty itself was also a finalist in the Award for "Best International Centre 2013".
Louise Leach, founder of the business on Marsh Lane which recently celebrated its 20th anniversary, said: "I feel we are winners already to be selected as a finalist!
"We continue to work really hard with every student intake to set an exceptional standard for our students to deliver meticulous treatments and care for their customers.
"We continue to see exceptional exams results and we're really proud that our graduate Melanie Crosby has won Student of the Year – she thoroughly deserves it."