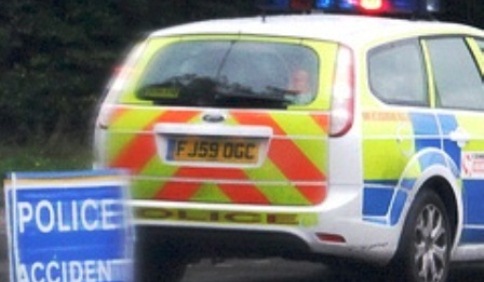 A teenage motorcyclist was seriously injured in an accident on the A51 near Alpraham, Nantwich.
The 18-year-old, from Alpraham, was airlifted to hospital after the incident near the Travellers Rest pub.
Police say no other vehicle was involved but need witnesses to come forward to find out how the victim fell from his red Honda 125cc bike.
The incident happened at about 4.20pm yesterday (July 6) as the motorcyclist was riding towards Nantwich.
Police closed the A51 to allow an air ambulance  to land and take the injured man to North Staffordshire Hospital where he remains in a serious condition.
His next of kin have been informed and are with him at hospital.
The A51 was closed from the Red Fox Traffic Lights /A51 Bunbury Road. It remained closed for over four hours, re-opening at 8.55pm.
Police are appealing for witnesses and are keen to speak to anyone who may have witnessed the incident itself, or who may have seen the motorcyclist prior to the incident occurring as he travelled along the A51 in the direction of Nantwich.
Contact Crewe Police on the police non emergency number, 101, quoting incident number 767 of 06/07/2013.