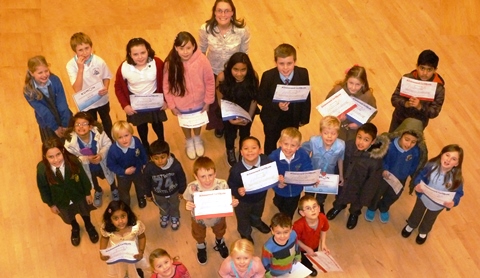 Youngsters from the Kumon Nantwich Study Centre were recognised at an awards ceremony at Nantwich Methodist Church.
The students were celebrated for their success and development studying Kumon Maths and English programmes.
Twenty-five students and their parents attended the ceremony.
Instructor Sarah Lowe presented certificates and medals for those achieving the Kumon International Standard.
Sarah said: "The awards ceremony was a wonderful event and gave the children additional motivation to progress towards working above their school level.
"I feel honoured to be involved in the lives of our local children.
"Helping to shape their futures is a very rewarding experience and the event was a great opportunity to celebrate their hard work and achievements."
Kumon programmes, set up 50 years ago, enable children to develop independent study skills and tackle advanced work beyond international standard for their age.
Kumon Educational has more than 66,000 students studying at more than 650 study centres.
For more information on the Nantwich Study Centre, contact Sarah on 01270 780810 or email [email protected]