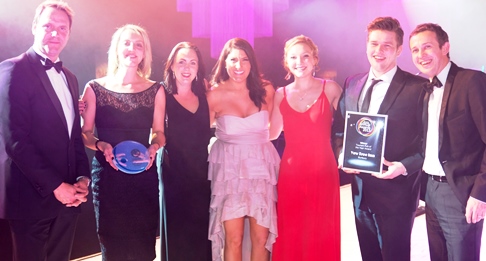 An historic pub near Nantwich has been crowned Cheshire's top watering hole – for the second year running.
The Yew Tree Inn in Bunbury now goes forward to be judged on the national stage next year.
The pub retained its title as "Tourism Pub of the Year" at a Marketing Cheshire Annual Awards ceremony at Tatton Park.
It was praised for its staff motivation and training, as well as "'good, honest food, good beers, wines and spirits providing value for money and friendly service".
Earlier this year the Yew Tree represented Cheshire to claim bronze in the Tourism Pub of the Year class at the VisitEngland Awards for Excellence 2013 and will now be judged in the 2014 awards.
The Spurstow hostelry has picked up several gongs in just three years since it was refurbished and reopened by publicans Jon and Lindsay Cox.
It was voted both Cheshire's Dining Pub of the Year by the Good Pub Guide 2014, the "North West's Best Freehouse 2013″ in the BT Great British Pub Awards for 2013, and received the "Highest Quality Assured" award from Taste North West.
Jon said: "We are amazed and thrilled to win again.
"It shows we are consistent in what we do – and that the team take great pride in their work.
"As many pubs are struggling to survive, this recognition from such a prestigious competition is terrific.
"It justifies our faith in the pub's potential. We have a strong informal dining offer but we also strive to keep the Yew Tree as a real pub.
"We love cask ale and we love local people and tourists popping in for a drink alongside our diners."