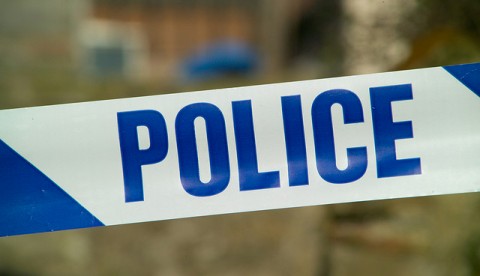 A resident disturbed burglars as they tried to smash their way into a house in Alpraham near Nantwich.
The attempted burglary was discovered when the householder heard noises and went to investigate.
She found an upstairs window smashed and forced open and offenders running from the scene.
Detectives say two men seen parked in a red Audi on Thornton Bank in Alpraham could be connected.
The attempted break-in happened shortly before 9.45pm on December 19.
Det Sgt Glyn Leech, of Cheshire Police, said: "A red Audi had been seen parked up in Thornton Bank with two men inside who appeared to be in their 20s.
"We would appeal to anyone who saw suspicious activity in the area or the red Audi between 5pm and 10pm to contact police.
"We would also advise residents to be aware of any suspicious activity and report it to police as it is happening."
Anyone with information should contact Det Sgt Glyn Leech on 101 quoting incident number 914 of 19 December 2013.
Alternatively information can be given anonymously by contacting Crimestoppers on 0800 555 111.