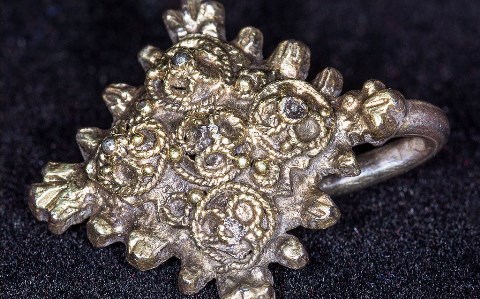 Nantwich Museum has acquired a Tudor treasure found by a metal detector near the town, thanks to generous donors.
The Pillory Street venue managed to raise the £220 to secure the Tudor cast silver-gilt dress hook.
It means the item, found on land at the village of Baddiley, will be on display soon.
A spokesman for the museum said the dress hook is regarded as an excellent example of its type.
It weighs 7.9g, measures 29mm x 26mm x 13mm deep and contains more than 10% precious metal.
There is a curved hook on the back and the front is decorated with five flower motifs and raised pellets.
"Such hooks would have been paired with a loop for fixing and typically been a part of female clothing," the spokesman added.
"It will be placed on display at the museum shortly."
Contact Nantwich Museum on [email protected], call 01270 627104, visit www.nantwichmuseum.org.uk