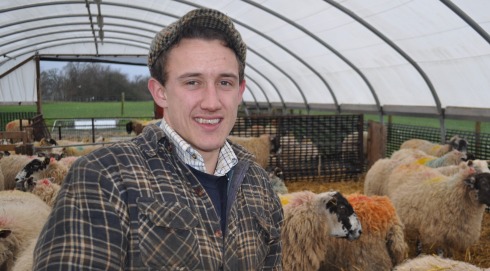 Nantwich families can enjoy twice the fun if they visit the town's Reaseheath College in March.
Preparations are in hand for the college's popular lambing events and the campus zoo will also be open to the public on the first two weekends in March.
Reaseheath's lambing weekends have been held for over 20 years and attract thousands of visitors eager to meet the new arrivals in the lambing sheds.
The college has a flock of 500 sheep ready to give birth and about 1,000 lambs are expected over a three week period.
A big screen will show highlights of the action and experts will be on hand to demonstrate the special care required for fostering lambs.
Children will be encouraged to watch and learn as lambs are bottle fed and given health checks.
Reaseheath's shepherd Ollie Bagley, 21, a former agriculture student, is in charge of a rota of students who are gaining practical experience in lambing sheds.
He said: "Everything is ready for the lambing weekends.
"Fortunately for us the sheep are indoors but we are obviously hoping that the weather will pick up and that the fields will dry out."
Families can also see Reaseheath's zoo animals including meerkats, lemurs, tapirs, otters, birds of prey and companion animals such as rabbits and guinea pigs.
This year's theme is agricultural rare breeds and visitors will be encouraged to meet the college's golden Guernsey goat kids.
There will be children's arts and craft sessions and other fun activities along with educational talks by Reaseheath zoo keepers. Young visitors to lambing will also be able to plant up baskets with Spring bulbs and flowers.
The lambing sheds and zoo will open to the public on Saturday and Sunday, March 1 / 2 and on Saturday and Sunday, March 8 / 9 from 10am to 4pm.
Hot refreshments will be available and outdoor plants from the college's Crop Shop will be for sale.
A family ticket for both attractions is £25.For further details see www.reaseheath.ac.uk/lambing phone 01270 613215 or email [email protected]